Making a Difference Award
Safety Net Health Plan Staff: Making a Difference In the Lives of Plan Members and Their Communities
Each year, ACAP presents its annual Making a Difference Award to an employee at an ACAP-member Safety Net Health Plan who goes far beyond the boundaries of their job description in efforts to improve their community, support underserved populations, and fulfill community needs. Awardees are judged by a committee of human resources directors from ACAP-member health plans on how well they support ACAP's principles of advocacy for beneficiaries, care, access to quality health care, and a commitment to the public good.
The winners of the Making a Difference Award provide a snapshot of the many ways in which employees of ACAP-member Safety Net Health Plans bolster their communities every day. They take the mission of community service common to all ACAP plans and make them real through ongoing commitment and action.
For more about the award, contact Enrique Martinez-Vidal.
2020: Ann Oshel, Alliance Health
Ann Oshel oversees Alliance's Community Health and Well-Being department, managing critical initiatives including System of Care, housing, jail diversion, training, education, and member engagement. Over the course of her 30-year professional career in community-based mental health and leadership, Ann Oshel has been committed to addressing the needs of her community's most vulnerable citizens. She has spent her career advocating for them and developing the partnerships that have been uniquely successful in leveraging her principles into practice.
As part of Alliance's commitment to addressing social drivers of health, Ann has been instrumental in establishing and nurturing partnerships that have resulted in thousands of individuals having access to safe, affordable housing. She built local relationships with the broader public housing system to secure set-aside housing vouchers and develop long-term arrangements so individuals with mental illness, and in many cases months of homelessness, would be prioritized for permanent housing options.
Ann has demonstrated exceptional leadership abilities in the face of natural disaster. In the wake of both Hurricane Matthew and Hurricane Florence, Ann coordinated an extensive emergency shelter response by Alliance staff and members of our provider network. She spent hours outside her normal work day in shelters attending directly to the behavioral health needs of displaced citizens and worked to develop championed a child specialist team to conduct outreach and support to children in schools and community centers.
2019: A.J Farria, AmeriHealth Caritas Louisiana
A.J. Farria supervises AmeriHealth Caritas Louisiana's Community Health Navigation team. She facilitates workshops and trainings that promote dialogue and break down barriers. She also helps to coordinate care and community resources for members. Ms. Farria works with people who struggle with substance use, mental health, transitioning from incarceration, and other difficult experiences. Her openness and honesty about her personal struggles in overcoming trauma, mental health challenges, and homelessness allow her to foster trust with people who may otherwise be hard to reach.
She also trains others, such as case managers, in mental health advocacy, recognition, and management to mitigate stigma and support people who may suffer from substance use and mental health challenges.
Ms. Farria's strong commitment to advocacy began as a Community Health Worker and subsequently becoming a certified HIV testing counselor. This experience brought her to work with people from all walks of life. She has also been recognized for her volunteer efforts, being named the New Orleans Regional AIDS 2004 volunteer of the year.
2018: Amy Carrillo, Kern Health Systems
ACAP recognized Amy Carrillo, Member Services Supervisor at Kern Health Systems (KHS) in California as the organization's Making a Difference Award winner.
Ms. Carrillo serves underrepresented and often silenced populations by actively collecting member feedback and taking action to find solutions to these members' problems. For example, when a member with end stage liver failure lost her Medi-Cal coverage over an eligibility technicality, Amy worked alongside the family and county for weeks to restore the patient's coverage so she could complete her treatment.
She has also demonstrated a commitment to addressing the health care needs of KHS members from all backgrounds through providing staff with educational opportunities and advocating for members. She worked with the Executive Director of the Center for Sexuality and Gender Diversity to organize the first Member Services' inclusivity training event. Her empathy and willingness to help others has allowed her to immensely impact Kern Health System members, especially for vulnerable populations.
2017: Brisa Guajardo, Community Health Plan of Washington
ACAP named Brisa Guajardo, a business development manager at Community Health Plan of Washington, the organization's Making a Difference Award winner. Ms. Guajardo was selected because of her never-ending dedication to ensuring that disadvantaged populations have access to affordable health care.
Ms. Guajardo carries this mission with her in her community.  She has been a leader in various community organizations in eastern Washington, including the Grace Clinic, Tri-Cities Latino Professionals, After School Matters, Junior Achievement, and the Health Access Team.
Most notably, Ms. Guajardo housed a disadvantaged 18-year-old man while helping him secure Medicaid coverage, find employment, and enroll in a GED program. Brisa Guajardo lives the values of advocacy, care, access, and public good promoted by this award.
2016: Janette Conway, Neighborhood Health Plan of Rhode Island
On May 6, 2016, ACAP recognized Janette Conway, a housing specialist with Neighborhood Health Plan of Rhode Island (Neighborhood), as the seventh recipient of the  "Making a Difference" award.
Ms. Conway is a Housing Specialist on Neighborhood's nursing home transition team. She supports Neighborhood's members as they transition to independent living from long-term care facilities, including forging connections with social services vital to their independence. Ms. Conway was singled out for the extraordinary lengths to which she will go in an effort to advocate for the members in her charge, such as tracking down long-lost family members, advocating for members in court, and offering a compassionate ear to hear the challenges members face.
"She models what we all strive to be: a caring and compassionate person who can, and does, make a difference for people in need. Her commitment to at-risk populations is second to none. I'm so proud to see her work recognized," said Neighborhood President and CEO Peter Marino.
Janette's long track record of volunteerism was also noted by the judges; she has worked with Providence's McAuley Ministries Transitional Housing program, The Providence Center, the Girl Scouts of Rhode Island, and the Providence Human Rights Commission.
2015: Barry Rock, BMC Health Net Plan
On May 5, 2015, ACAP named Barry Rock, Director of Talent Management at Boston Medical Center HealthNet Plan (BMCHP), the sixth recipient of the "Making a Difference" award. In winning the award, Mr. Rock was cited for his long track record of involvement with community-based organizations that support people with low incomes in and around Boston.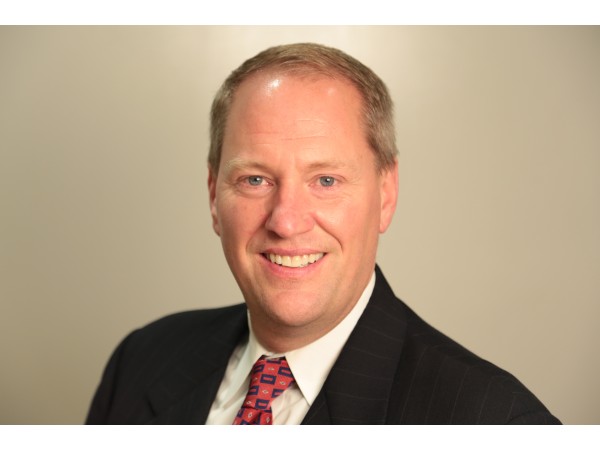 "Barry understands the inter-relationship among employment, housing, health and financial independence," said Susan Coakley, President, Boston Medical Center HealthNet Plan. "He lives and breathes a commitment to supporting employees and advocating for the underserved. His passion and positive attitude have made an impact on not just our organization, but also those he supports. He's changed the lives of many people in our community for the better."
During his six years of service at BMCHP, Mr. Rock has reinforced the idea that the health plan's members are best served by employees who understand member issues and are immersed in the communities we serve.
He has demonstrated this commitment through his longstanding service with YMCA Training Inc, Operation A.B.L.E. of Greater Boston Inc., Best Buddies, and The Union Park Neighborhood Association.
2014: Amy Vance, CareOregon
Amy Vance, the 2014 Making a Difference Award honoree, is a Health Resilience Specialist at CareOregon. She is pictured at right, along with Deborah Kilstein, ACAP's Vice President for Quality Management and Operational Support.
The Health Share/CareOregon members served by health resilience specialists such as Ms. Vance are among the health plan's most challenging, requiring the most intensive services: many have complex medical conditions compounded by issues such as histories of trauma, poverty, unstable housing, mental health issues and addiction challenges. CareOregon serves Medicaid and Medicare recipients.
Ms. Vance was noted for her extraordinary efforts to find affordable alternatives to narcotic management for patients who suffer from chronic pain. To do so, she went beyond the boundaries of her job description to nurture a relationship with Working Class Acupuncture, an organization dedicated to providing acupuncture therapy on a sliding scale.
"Amy's ability to build rapport and trust with our most difficult-to-reach members is exemplary," said CareOregon CEO Patrick Curran. "She meets with them on their turf and on their terms wherever they are experiencing their lives—in their homes, in shelters, under bridges, in care facilities, or in the hospital."
2013: Mary Catherine Macik, UPMC for You
On June 5, 2013, ACAP announced Mary C. Macik as the fourth recipient of its annual "Making a Difference" award, in recognition of her leadership and advocacy for those living with mental illness in the Pittsburgh community.
Ms. Macik has worked as a case manager at UPMC for You since 2007, serving the plan's most seriously and persistently mentally ill patients, not only connecting them to the best care they need, but ensuring they receive the consistency and quality of care that their behavioral health problems require. In addition, she has shown a commitment to outside advocacy for mental illness, raising substantial amounts of money to the cause. Her life's work is deserving of recognition, and reflects the very best of ACAP plan staff.
2012: Marcelline Coots, Passport Health Plan 
On February 23, 2012, ACAP named Marcelline Coots as the third recipient of its "Making a Difference" award, in acknowledgment of her nearly 15 years of exemplary service both at Passport Health Plan and in her own community.
During her time at Passport Health Plan, Ms. Coots has embodied the mission of improving the health and quality of life of thousands of members. Her dedication to children has shown through her leadership in outreach initiatives dedicated to the health and well-being of children and their families. Beyond this, Ms. Coots' work in her own community through the Head Start program exemplifies her commitment to improving children's lives beyond just healthcare. She is a true example of waking up every day to make an impactful difference.
2011: Bill Sweet, Neighborhood Health Plan
On January 25, 2011 ACAP named Neighborhood Health Plan's (NHP) William (Bill) Sweet the second recipient of its annual Making a Difference Award in recognition of his outstanding service to underserved children with disabilities and their families in the community.
As a pediatric nurse practitioner and complex care management coordinator for NHP, Sweet has made an extraordinary difference in the lives of children with disabilities and their families who are among Massachusetts' most vulnerable. He is devoted to ensuring that children with special health care needs have access to high quality, well-coordinated, and medically appropriate health care by providing primary care, care management and coordination. But he makes a difference far beyond his work with NHP as a member and volunteer of various organizations that are committed to improving the lives of underserved populations.